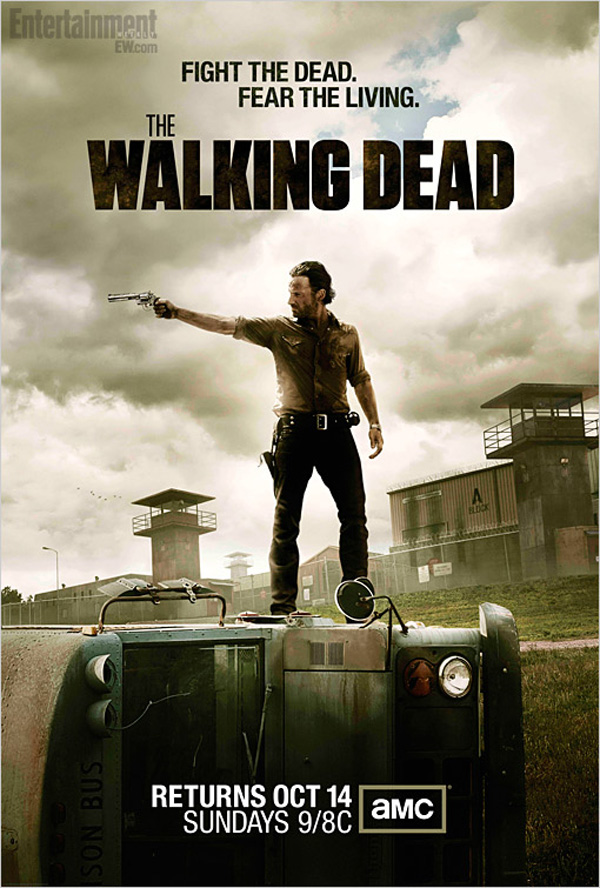 FICHA TECNICA
Titulo: The Walking Dead
Género: Serie / C.Ficción / Zombies / Drama
Año: 2012
Formato: Avi
Tamaño: 350 mb
Duración: 50mn
Calidad: HDTV
Resolución:
Idioma: Inglés
Subtítulos: Españolaparte .srt

SINOPSIS

The Walking Dead cuenta la historia de las secuelas de un apocalipsis zombi y sigue a un pequeño grupo de supervivientes viajando a través de Estados Unidos en busca de un nuevo hogar lejos de las hordas de zombies.
Después de despertar de un coma en un hospital abandonado, el oficial de policía Rick Grimes se da cuenta de que el mundo que conocía no existe, devastado por una epidemia zombie de proporciones apocalípticas. En los alrededores, en las afueras de Atlanta, un pequeño campamento lucha por sobrevivir mientras que los no muertos los acechan a cada momento.
El grupo es guiado por Rick Grimes, quien era un oficial de policía en el viejo mundo. Mientras su situación se vuelve más y más sombría, la desesperación del grupo por sobrevivir los obliga a hacer casi cualquier cosa para mantenerse con vida.
CAPTURAS [Propias]



DESCARGAR
Subtitulos:
http://www.subtitulos.es/the-walking-dead/3×01