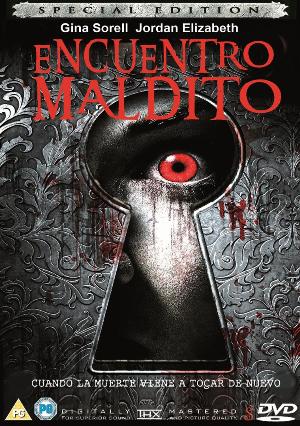 TÍTULO ORIGINAL Knock Knock 2
Año: 2011
Pais: Estados Unidos
Duracion: 83 min
Director: Chris Sheng
Reparto: Aiden Cardei, Jordan Elizabeth, Beckett West (Breakfast with Scot) and Stephanie Lovie.
Genero: Thriller/Terror

La historia se centra en cuatro amigos de unos 20 años de edad que decidieron hacer un viaje por el Hollywood más misterioso, en busca de los más famosos asesinatos y las casas encantadas del lugar. La gira les llevo hasta una casa conocida como la ?1666?. Desde entonces llevan desaparecidos.